New Redmi gaming phone arriving on April 27, will be part of K40 series
The Redmi brand has just revealed more details about its new gaming handset, including the launch date. The phone will arrive on April 27 and will be part of the Redmi K40 family.
The official (machine-translated) name is Xiaomi Redmi K40 Game Enhanced Version and will have some differences from its K40 siblings.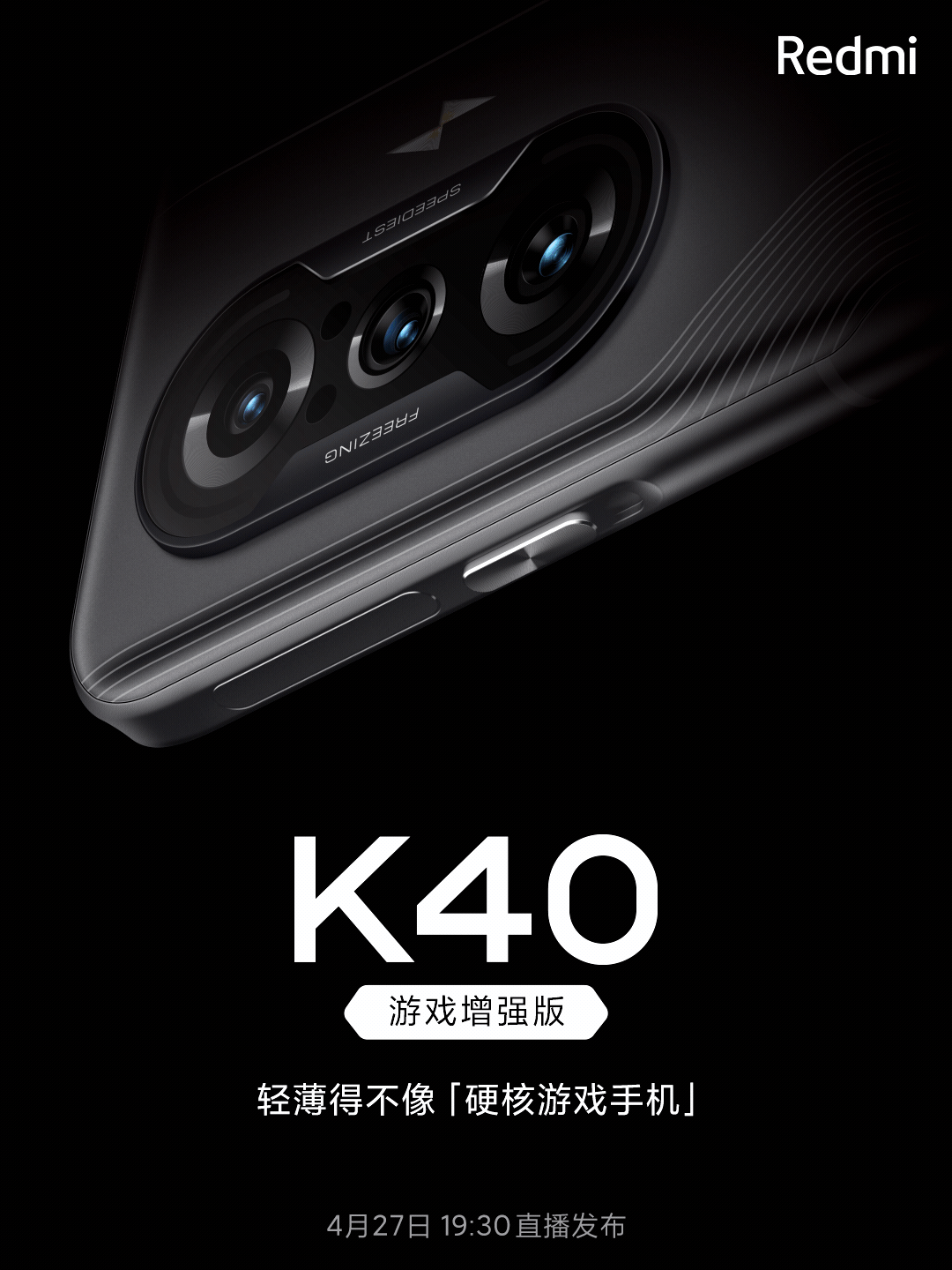 The new phone will have shoulder on the side, so they are on top when the phone is held horizontally. The camera design is also different - Redmi will stick to the idea of two big lenses, but it will have a third big camera in the middle without an empty circle. The shooters will have an LED ring around them that will light up when Game Mode is activated.
Speaking about the mode, it will be triggered with a physical key, sitting right next to the top trigger. This would likely mean the volume rocker making its way on the left side, but we shouldn't be surprised to see all the keys on one side.
There are seven more days until the launch, so we expect Redmi to tease more features until then.