XIAOMI ANNOUNCES LATEST CHANGE OF EXECUTIVE POSITIONS
Wang Xiang promoted as President of the Group
Chew Shou Zi appointed as head of global business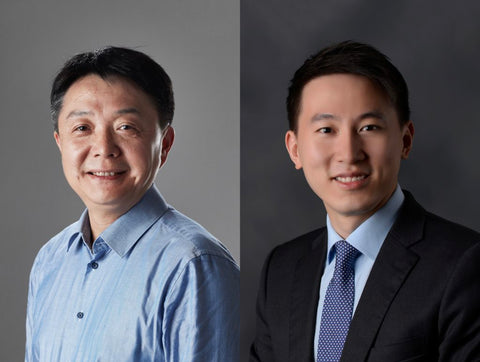 Beijing, CHINA, 29 November 2019 — Xiaomi Corporation ("Xiaomi" or "the Company", HKEX stock code: 1810) today announced the latest change of executive positions on Nov 29.
Mr. Wang Xiang, who had been the Senior Vice President of the Group and head of global business, was promoted as the President of the Group. He will be responsible for the Group's administrative platform, and will assist the Group's CEO, Lei Jun, to take charge of the Group's operations.
Mr. Lin Bin will continue to hold the positions of executive Director, Vice Chairman of the Board, and President of the Group's Smartphone Department.
Mr. Chew Shou Zi, Senior Vice President and CFO, has been appointed as the President of the Group's Global Business Department and will be responsible for the Group's global business.
The board of directors has set up a CFO Search Committee to select a new CFO. Mr. Chew Shou Zi will continue to act as the CFO until the appointment of a new CFO.
In his letter to employee, Chairman and CEO Lei Jun also announced that Mr. Lu Weibing was appointed as the President of China region and will remain as the General Manager of Redmi brand. Also, Mr. He Yong was promoted as the Vice President of government affairs, administrative affairs and regional management department.
Lei said that thanks to the amazing effort of the entire Xiaomi family, the Company has delivered an outstanding set of Q3 results. Xiaomi will go all-out on 5G next year, it will also be a critical year for the Company to forge ahead with "Smartphone + AIoT" dual-engine strategy. Therefore, Xiaomi need more organization depth and energy brought on by job rotation of our management team. As such, the management team have chosen two young and promising executives Chew Shou Zi and Lu Weibing for job rotation.